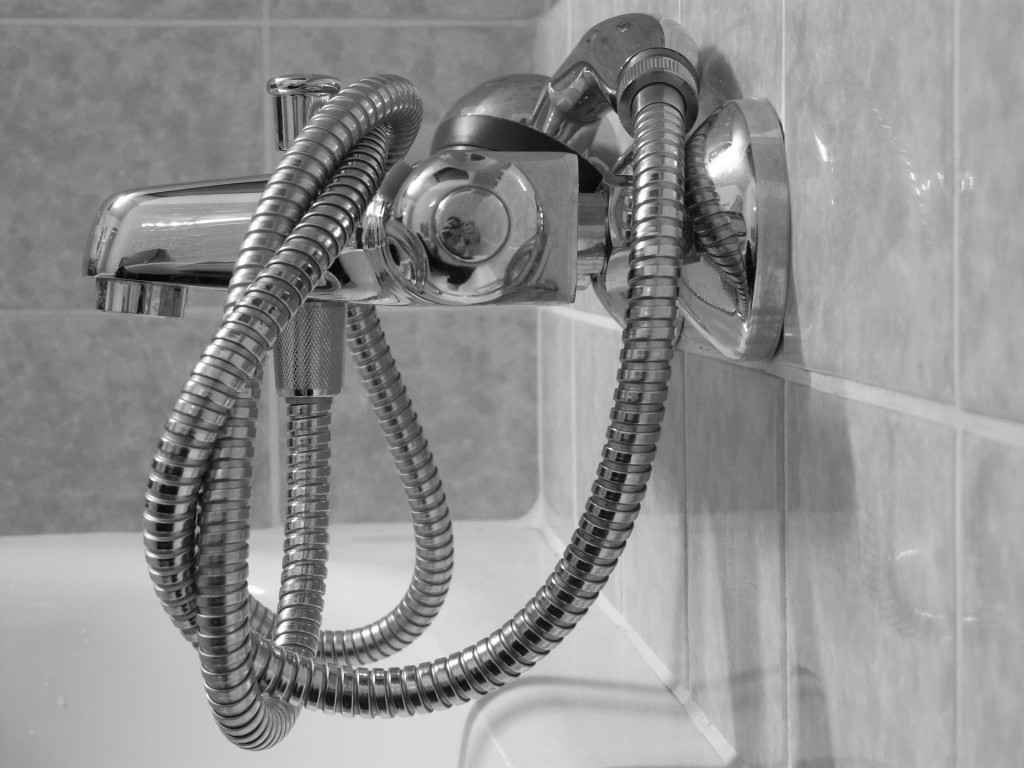 Many domesticated pets need baths. Not only can a bath keep your pet clean, but it can also help control the oil on your pet's skin and make him smell nice too. Regular bathing can even help reduce pet allergens!
However, you may be wondering exactly how to give your cat a bath. First, you must understand when it's appropriate to give a cat a bath.
Do Cats Need Baths?
In understanding how to give your cat a bath, the first question you need to ask is, "Should I bathe my cat?" The best way to bathe a cat is different for each feline and the situation you're in. Generally, cats are very good at grooming themselves. In the majority of cases, cats do not need to be bathed. If they do, they certainly don't need to be bathed on a regular basis.
Your cat may need a bath if he's gotten into something that he can't clean himself. Toxic or sticky substances are good examples of a time when a bath is needed. Some cats with skin conditions or dandruff may also require regular bathing. One example is the Sphynx. This cat doesn't have hair to soak up the oils on the skin so they must be washed away with soap and water.
As cats age, they may stop grooming themselves. Therefore, some aging cats require regular baths. This is especially true if your aging kitty stops cleaning his back end. When determining how to give your cat a bath, it's important to remember that allergies may also prompt you to bathe your kitty. By washing the hair, you can also wash away the allergens that are likely to cause a reaction in those who are allergic.
How to Give Your Cat a Bath
Should you bathe your cat? If you answer "yes" after reading the above information, you're probably wondering how to give a cat a bath. First, you'll need to understand that bathing a cat takes patience. Most cats don't like water, so your cat is likely to put up a fight as soon as you try and place him in the bathtub. To make sure bath time goes smoothly, make sure you have everything you need on hand so you don't have to leave the side of the tub to search for shampoo or look for a towel.
Wet your cat, then apply the shampoo and work up a lather that reaches all the way down to the skin. Make sure you rinse out all of the soap. If any residue is left behind, it can make your kitty sick when he goes to groom himself later. When the bath is finished, wrap your cat in a towel to help him dry off. You can even try blow drying him. Just make sure you set the blow dryer to the lowest setting.
So now that you know how to give your cat a bath, you may be wondering "How often should I bath my cat?" Always strive for an answer that requires the least amount of bathing possible. Hairless breeds may need to be bathed once every week or two. However, most average kitties will only need to be bathed under special circumstances. So, how often should you bathe a cat? The answer truly is different for each kitty, so you may want to check with a local groomer for advice.
Cat Bath Time Products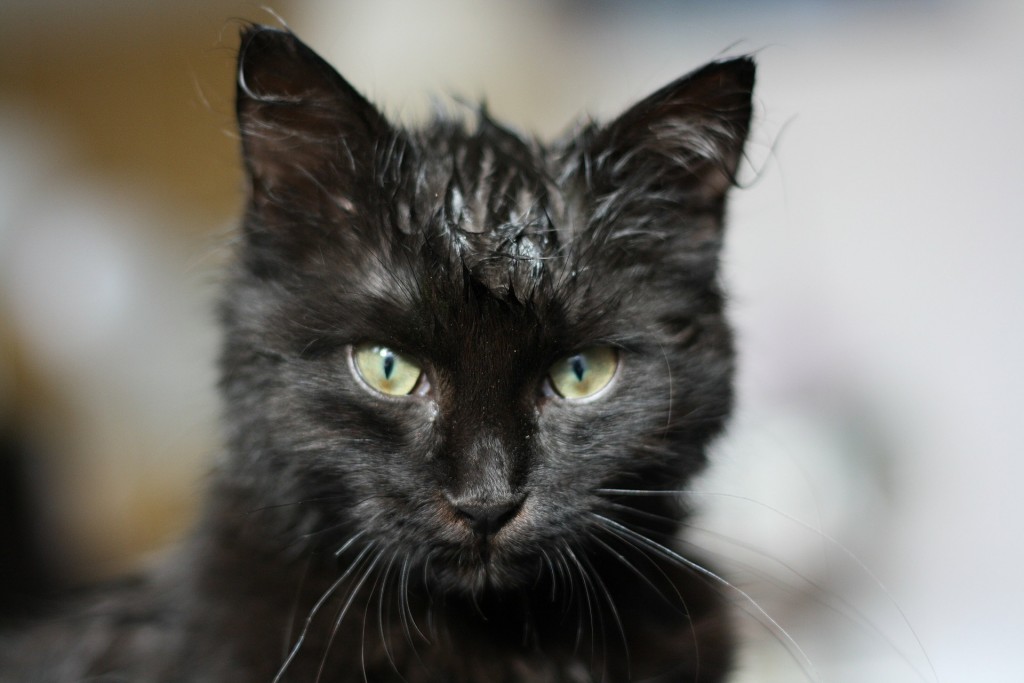 Can you give a cat a bath successfully? The answer depends on your patience and the products you use. First, you should focus on finding the best cat shampoo for your furry friend. Choose a shampoo that has been specially formulated for felines and doesn't contain any artificial dyes, parabens, sodium laurel sulfate, or petrochemicals.
Specially formulated cat dandruff shampoo is also available at most pet stores. If you don't want to go to all the trouble to learn how to give your cat a bath, you can even try giving your cat an un-bath with a dry cat shampoo!