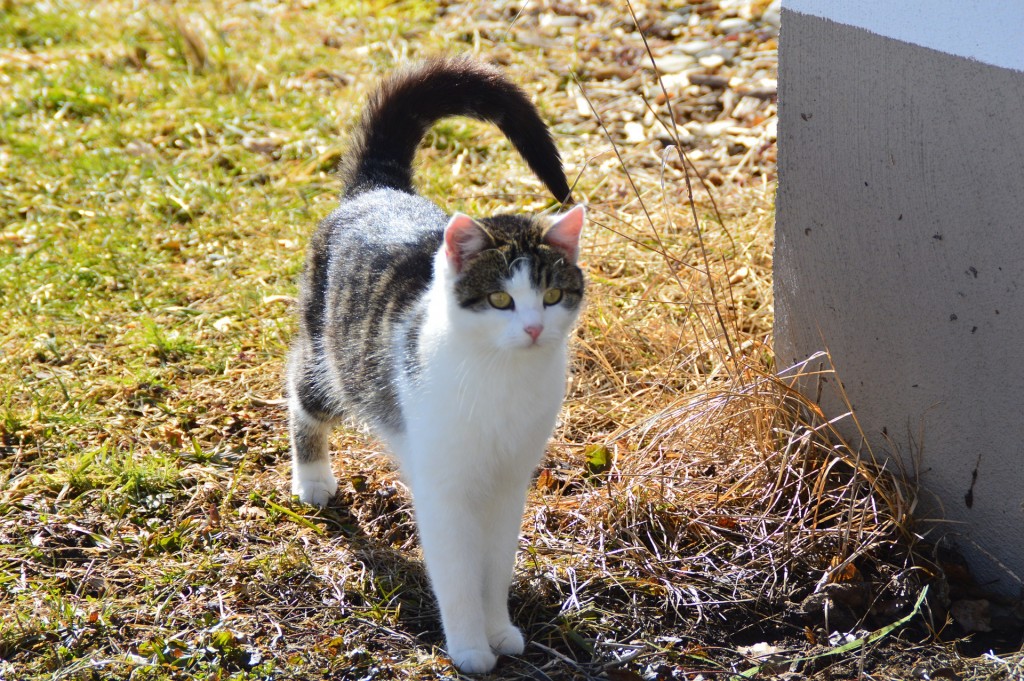 Cats can't speak English. That makes communicating with them fairly difficult. Fortunately, our cats are always trying to find ways to communicate with us, we just have to spend some time getting to know their unique language.
One of the most effective ways to tell how your cat is feeling is to decode his cat tail behavior. Why do cats have tails, why do cats wag their tails, and what does all that tail behavior mean?
Strange Cat Tails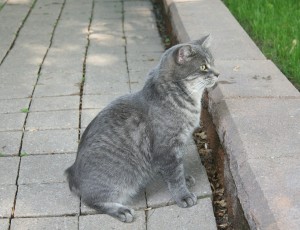 One of the defining feature of the feline is the long tail, and it's the whole reason why we wonder, "Why do cats wag their tails?" Nearly every breed of cat has a tail, although some cats have been selectively bred to have little or no tail at all. The Manx, for example, has been bred to encourage a mutation that stunts the growth of the tail (as seen in the image above). The length of the tail still varies, though, so these cats aren't always entirely tail-less.
Not all tails are furry either. The Sphynx is hairless, which means its tail is hairless too. Although their tails may not be what you first think of when you think of a cat tail, they are still just as expressive as other cat breeds, which might still leave you wondering, "Why do cats wag their tails?"
What Do Cats Use Their Tails for Anyway?
Before you can answer, "Why do cats wag their tails," you must first understand what the tail is for. When lounging around the house, the tail is primarily used for communication. A cat's tail can communicate contentment, happiness, irritation, and anger. Other cats are obviously the best at understanding a cat's tail, but other creatures, including humans, can be surprisingly adept at decoding tail behavior, especially if you've experienced a quick scratch right afterwards.
Why do cats wag their tails? It isn't always due to communication. Because the tail is literally an extension of the spine, it can be extremely helpful to a cat that is walking atop a narrow fence or about ready to pounce on a small mouse. The tail helps a cat maintain balance and grace.
Believe it or not, the usefulness of a cat tail doesn't end there. Some breeds, like the Maine Coon, have warm coats that can be especially helpful during the long winter months. The long, fluffy tails of breeds like these are often wrapped around the body to maintain a comfortable temperature.
Why Do Cats Wag Their Tails?
Why does a cat wag its tail? There are many different tail movements, but learning the answer to, "Why do cats wag their tails?" is extremely important. Most cat tail movements are relatively understated, so a full on wag is something to be mindful of.
Cats don't wag their tails like dogs do. A wagging tail on a dog is a sign of welcome, happiness, and excitement. If your cat is wagging his tail from side to side, it usually means that your cat is very irritated or feels threatened. The answer to, "Why do cats wag their tails" is that your cat is ready to attack.
Decoding Cat Tail Signals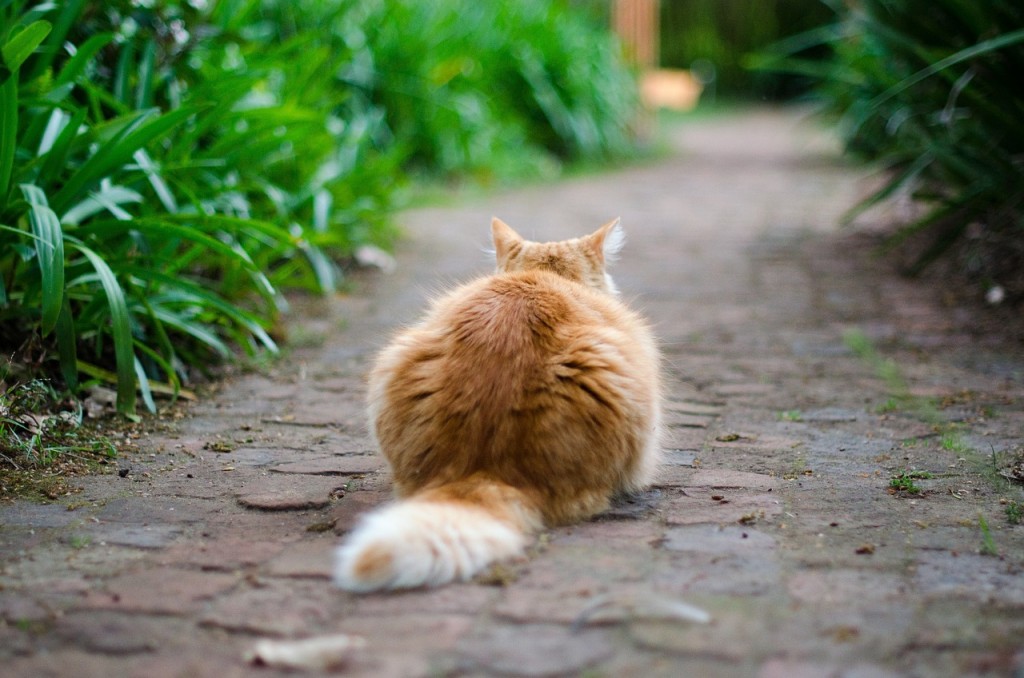 Asking, "Why do cats wag their tails" is important, but cats can do a lot more with their tails than just wag them. A bristled tail indicates aggression and fear, a twitching tail indicates mild irritation, and a fully erect tail is a sign of greeting.
No matter what your cat's tail is trying to tell you, you should provide it with the best care. Although most cats are able to take care of their tails on their own, cats with long hair will likely need to have their tails brushed. A sturdy metal comb can be especially effective for fluffy cats that have coats that mat easily.
Now that you can answer the question, "Why do cats wag their tails," put the information to good use. If your cat is wagging his tail or if he's twitching his tail, it's probably a good idea to stop doing whatever it is you're doing. Strive to provide your cat with a living environment that encourages a relaxed or fully erect tail.